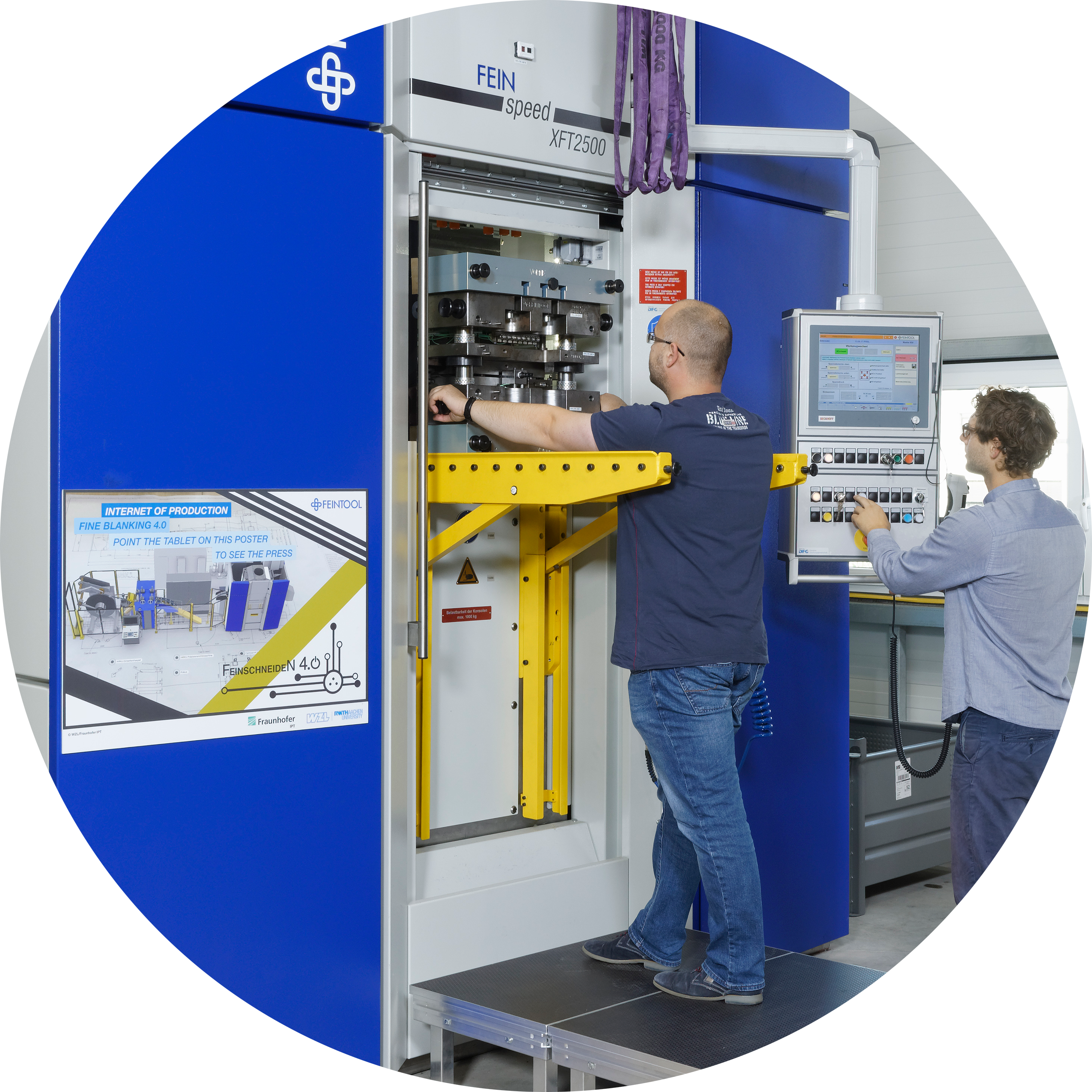 In a globalized and networked economy, production interruptions, including the interruption of supply chains, have been the leading business risk for many years.
The ability of a company to permanently adapt to internal and external changes and disruptions is the "search for resilience". Reinforced by a significant increase in complexity in production due to Industry 4.0, resilience management is thus becoming an indispensable success factor for production companies.
The SPAICER project develops a data-driven ecosystem based on life-long, collaborative and low-threshold Smart Resilience Services by using leading AI technologies and Industry 4.0 standards with the aim of anticipating disruptions (anticipation) and optimally adapting production planning to active disruptions at any time (response).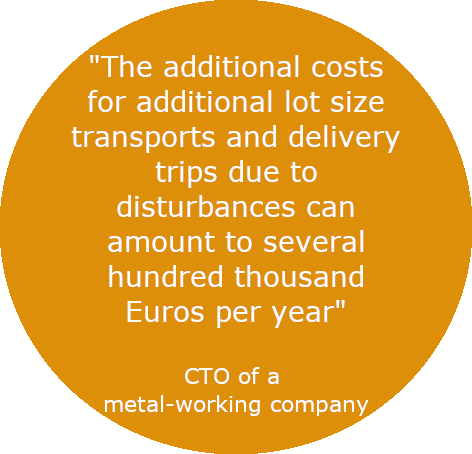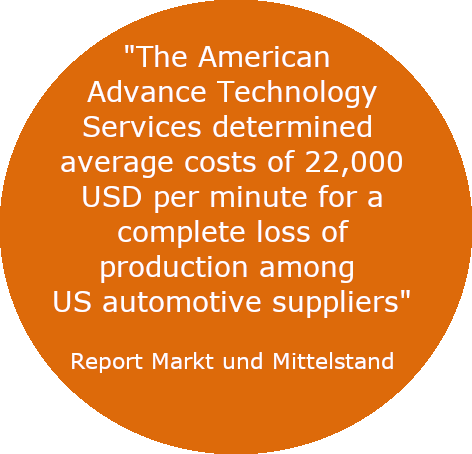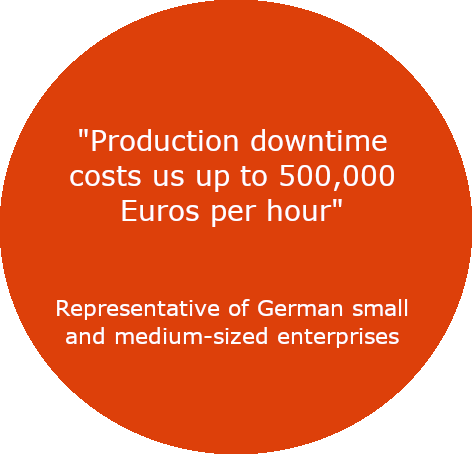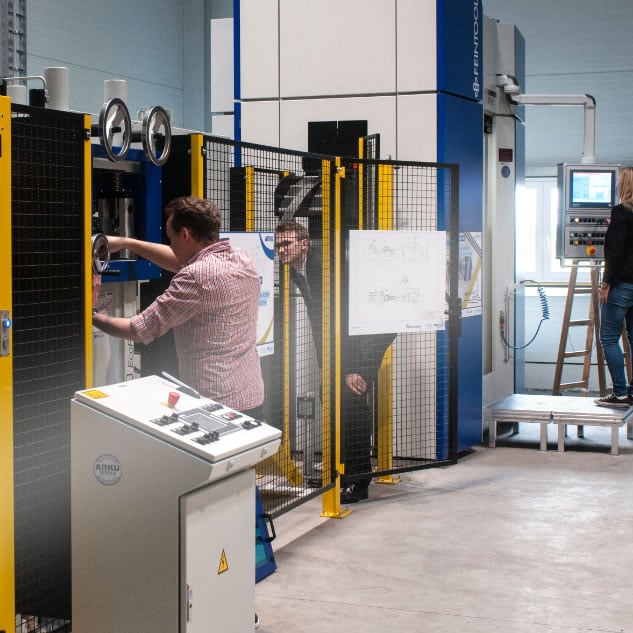 Malfunctions are omnipresent in production. They affect the supply of materials of insufficient quality, leakage of lubricant lines, damage to machines or tools, power failures or overloads and employee illness. Malfunctions can be foreseeable and unforeseeable. Disruptions often affect a company externally, such as systematic market changes in the form of innovative technologies (e.g. joint production lines or 3D printing), changes in demand patterns and supply chains or abrupt changes in political or financial systems. In addition, changes can also come from within, i.e. the products and production itself, such as their quality, branding and manufacturing (in)efficiency. In addition, there are changes in political regulation, the labour market and the environment. The ability of a company to permanently adapt to major internal and external changes and disruptions in complex, rapidly changing production networks is called the "search for resilience".
In order to increase the resilience of individual production companies or entire production systems, disruptive potentials and trends in the market, network and company must be recognized early on, and an optimal response to acute disruptions must be made and learned from them. Thus, resilience is directly decisive for the competitiveness of a company. Companies that do not have sufficient resilience suffer considerable competitive disadvantages. The lower the effects of disruptions on production, the higher the resilience of a company. Due to a considerable increase in complexity in production caused by Industry 4.0, resilience optimization and resilience management is becoming an indispensable success factor in production companies.
The goal of the SPAICER research project is to develop a framework model and low-threshold, collaborative Smart Resilience Services to support AI-based resilience management for manufacturing companies in production systems. This enables companies to anticipate disruptions at an early stage and to react to any disruptions that occur in order to optimize production planning appropriately. The core of SPAICER is an agent-based, modular and open approach to the development of Smart Resilience Services, which are embedded in an ecosystem for the exchange of data, software and models based on leading AI technologies and industry 4.0 standards.
Solution approach:  
In SPAICER, AI technologies are transformed into Smart Resilience Services (SRS) with a clear value proposition, integrated in production environments and networked with each other. To ensure the reusability of SRS and the exchange with partners (SRS ecosystems), platforms are developed and operated according to different "Industry 4.0" standards on existing base platforms. To achieve this goal, (1) machine learning methods (ML) are particularly suitable for deriving forecasts and recommendations for action from data, and (2) formal planning and inference methods (PI) for the controlled application of structured knowledge. The combination of these two worlds is one of the most active areas of AI research. Since changes in production planning have far-reaching, entrepreneurial effects, they must be worked out interactively in collaborative environments together with production experts and decision-makers via natural language interfaces (Explainable AI). At the architectural level, SPAICER will investigate hybrid AI-oriented architectures, which distribute SRS to edge devices (including production machines) and cloud environments in an optimized way according to their performance and data protection requirements.
Use Case 1 "Self-optimization"
SPAICER enables manufacturing companies to classify disruptions on production lines and respond to them in real time. With the help of Smart Resilience Services (SRS), sensory data streams from production machines and quality data from tools and raw materials are analyzed, among other things. Based on this, recommendations for action can be given for parameter optimization, planning of maintenance intervals or precautionary termination of a production run. This enables a reduction in production errors due to machine wear as well as cost savings by avoiding production downtimes.
Two prototypes of Smarter Resilience Services in the manufacturing and process industries show how SPAICER enables non-destructive, digital material testing so that material wear can be reliably predicted and tool replacement or maintenance can be planned cost-effectively.
Aus datenschutzrechlichen Gründen benötigt YouTube Ihre Einwilligung um geladen zu werden.
Akzeptieren
Aus datenschutzrechlichen Gründen benötigt YouTube Ihre Einwilligung um geladen zu werden.
Akzeptieren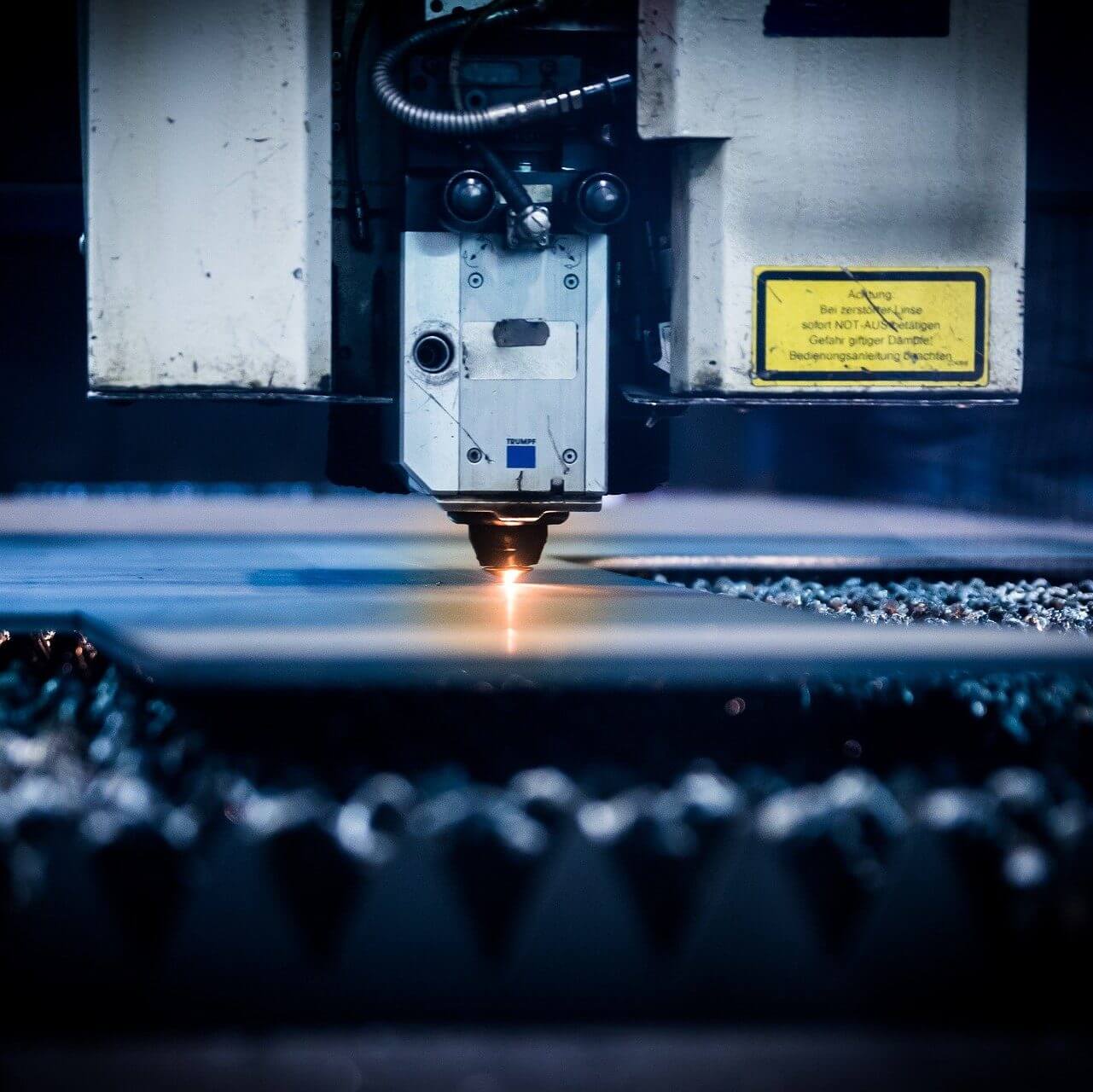 Use Case 3 "Knowledge transfer"
SPAICER enables manufacturing companies to continuously capture expert knowledge (colloquially known as "druid knowledge") on the shopfloor. The knowledge gained can be made available to employees with a lack of know-how in the form of recommendations for action. Through the transfer of knowledge, problems in ongoing operations can be solved quickly despite the lack of experience of workers, and wrong decisions and additional costs can be avoided.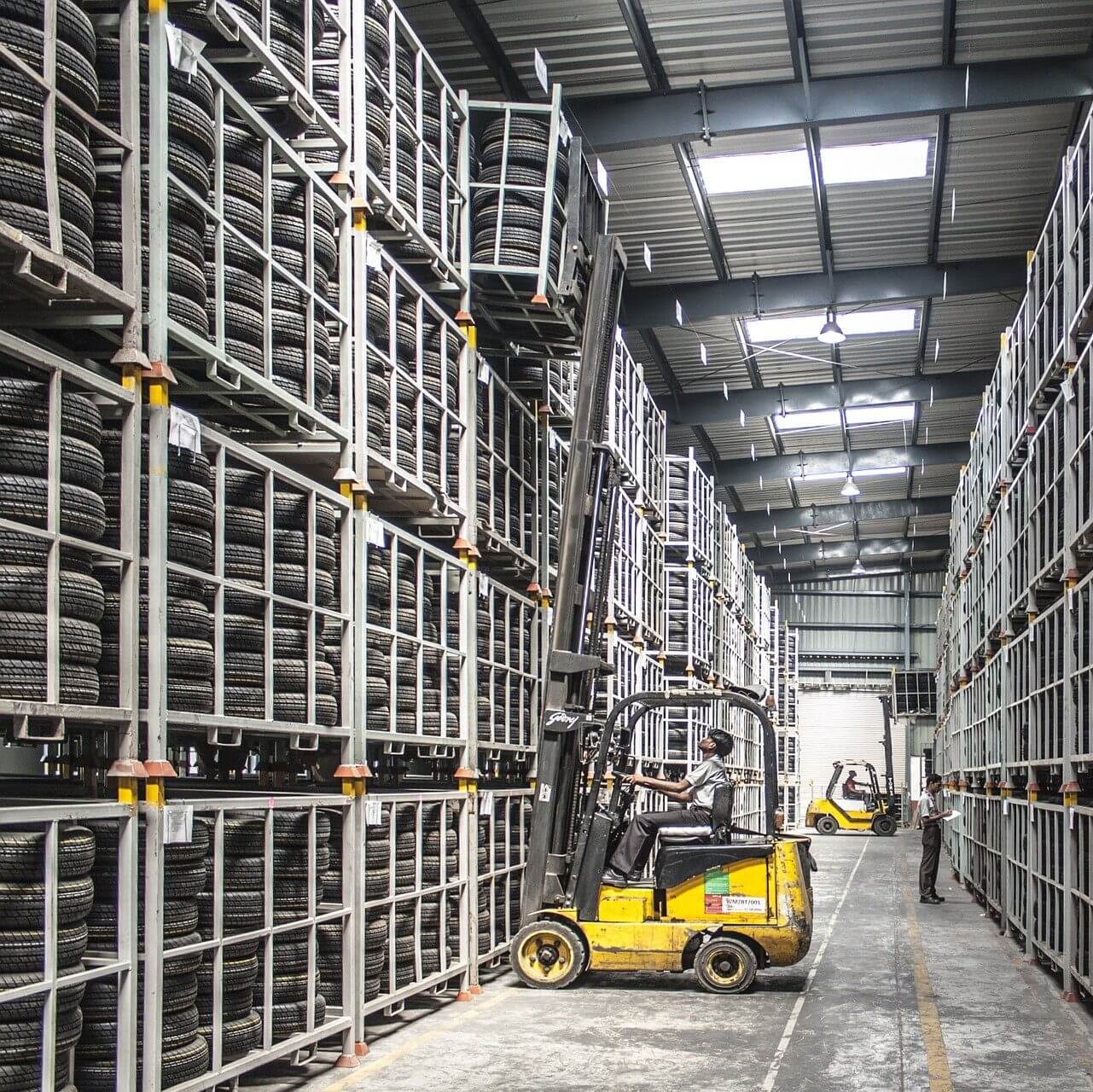 Use Case 4 "Proactive transformation"
Due to pandemics, political conflicts or speculation consumer markets can change or raw materials can become scarce. SPAICER provides companies with AI-based planning recommendations at an early stage. This enables decision-makers to assess whether it is worthwhile to build up reserves of raw materials or whether alternatives should be chosen, such as expanding the supplier network, increasing the order volume or spreading it over several locations.
Funding
by the Federal Ministry of Economic Affairs and Climate Action (BMWK) (funding reference 01MK20015A)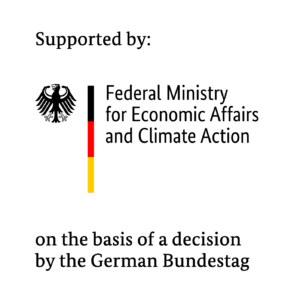 Funding within the AI innovation competition "Artificial intelligence as a driver for economically relevant ecosystems".
Promoter
German Aerospace Center (DLR-PT) Promoter | Society, Innovation, Technology | Information Technologies/ Electric mobility
Volume
Approx. € 9.9 million
(thereof € 6.4 million funding by the Federal Ministry of Economic Affairs and Climate Action (BMWK), average funding rate: 64.6%)
Duration
01 April 2020 – 31 March 2023
In addition to the German Research Center for Artificial Intelligence (DFKI), which acts as coordinator, the Machine Tool Laboratory (WZL) at RWTH Aachen University, the University of Freiburg, the Technical University of Darmstadt, the Institute for Technology and Innovation Management at RWTH Aachen University, the Otto Beisheim School of Management (WHU), deZem, Feintool, SAP, SCHOTT, SEITEC, Deutsche Bahn AG, Mendritzki Gruppe and SENSEERING are involved in SPAICER.
In addition, SPAICER has a large, wide-ranging network of more than 40 associated partners who support the BMWi-funded consortium in the project and represent a complete value network in an exemplary manner. The associated partners without financial support participate in the project in a particularly early phase, are invited to all consortium meetings, and thus have the opportunity to actively participate and to gain exclusive, first insights into results and developments.